BETTER FUEL,
BETTER PERFORMANCE.
BETTER CONSUMPTION,
BETTER EMISSIONS.

XBEE: NATURALLY BETTER.
XBEE is the most efficient fuel treatment based on natural enzymes extracted from tree leaves. This biotechnology cleans fuels and engines, reduces polluting gas emissions and pays for itself by reducing fuel consumption.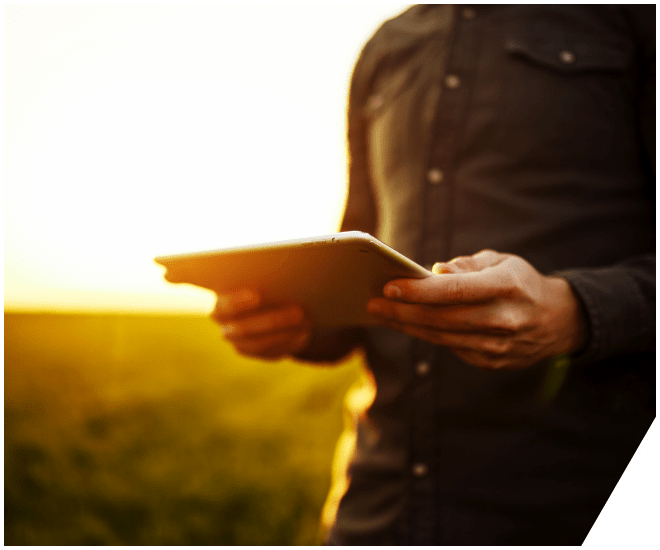 Nature and science combined to serve your engines and preserve our planet
For decades, companies have tried to improve fuel performance using chemical additives. XBEE innovated by introducing the most powerful natural catalysts: enzymes. Enzymes are active proteins extracted from tree leaves. They have the remarkable ability to solve your fuel-related problems.
This unique technology is compatible and in compliance with all regulations for fuels and engines. Enzymes clean up fuel systems, improve combustion performance, and reduce toxic gas emissions such as carbon monoxide, nitrogen oxide, and particulates. It also reduces the greenhouse gas carbon dioxide (CO2) while reducing fuel consumption.
Why should you choose XBEE?
Three good reasons to use XBEE:
XBEE Enzyme Fuel Technology is available in a wide range of packaging to better suit your type of fuel requirements. You can choose from dosing bottles for private cars and construction machinery, to jerrycans for buses and trucks, to drums for a fleet of vehicles and vessels, to IBCs for fuel suppliers.
Instructions for use are very simple: pour XBEE at a rate of 1 to 4,000 in all fuels, at each refill or bunkering. Over-dosing XBEE causes no harm, regardless of engine type. Our team is here to attend you to configure the most effective fuel treatment process with XBEE. They can help you whether you need a simple dosing pump or a more elaborate treatment system along with emissions monitoring equipment for your facilities or ships.
Last but not least, we are willing to go the extra mile with you and offer your company the opportunity to assess your environmental footprint. This will be done by measuring gas emissions before and during fuel treatment with XBEE.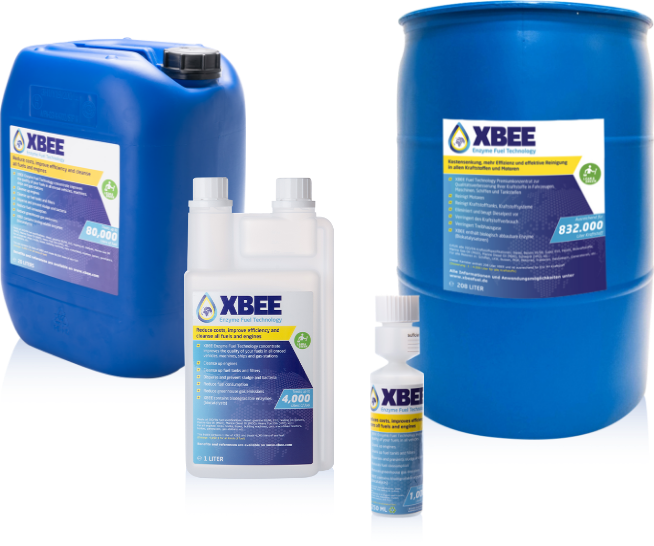 Every litre of fuel improved with XBEE is helping the environment
We sure would like to be able to be less dependent on fossil fuels and we encourage all initiatives.
Meanwhile XBEE is doing its share of the job by reducing significantly the impact of fuel on the environment.
Every year:
of tons of diesel, marine gasoil, HFO and other types of fuels are treated with our enzymes.
of tons of CO2 are prevented from being emitted into the atmosphere thanks to XBEE!
Do you want to read more about XBEE?
The WIKIBEE gathers many technical documents, certifications, references and testimonies, including all the most recent interviews of our customers.
It is all at your fingertips…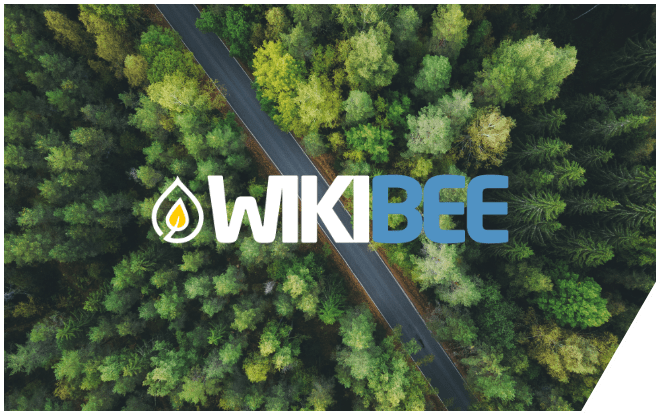 Make a difference: choose XBEE!
Our enzyme biotechnology is one of the most, if not the most, cost-effective multifunctional fuel treatment on the market. One technology to treat them all: gasoline, E-10 gasoline, diesel, ethanol and biodiesel, recycled and vegetable oils, marine diesel and gasoil, heavy fuel oils, and VLSFOs… They all benefit from XBEE enzymes.
This natural technology is NOT a dangerous product and NOT subject to any transport or storage regulations. We ship or fly XBEE worldwide to help you disperse water and fuel-derived organic contaminants. It will help you improve maintenance and operational costs by reducing fuel consumption, and to help you preserve our environment by reducing CO2, NOx and particulates emissions.
If you need more information, please feel free to contact us. We will do our best and reply as soon as possible!